Our 2023 Short-term Programs have reached capacity. New program planning will begin in January 2024. Email us if you would like to be notified when registration opens for 2024 programming at special.programs@usask.ca.
About
For over twenty years, we have provided special programming for educational partners from countries such as China, India, Japan, Mexico, Chile, and Korea. Programming is delivered in partnership with University of Saskatchewan (USask) faculty, and other schools, universities, companies and organizations throughout the year. Each program is specifically designed to facilitate professional or academic interest experiences and can include English language improvement classes.
Customizing programs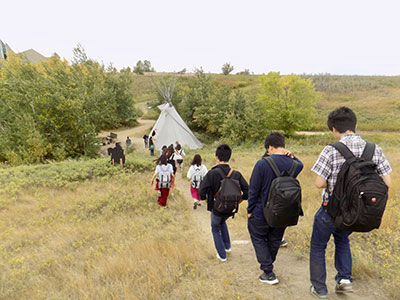 Programs can be tailored to fit your academic and cultural areas of interest.
Workshops and seminars are delivered by USask faculty on specialized topics.
Socio-cultural activities are organized to enhance inter-cultural understanding and enrich the student experience. This may include visits to local museums, historical sites and community events that are happening in Saskatoon.
Accommodations can be arranged in either a student residence or in a homestay with host families in Saskatoon.
English language classes (if requested) are taught by highly-qualified and experienced ESL teachers at the University of Saskatchewan Language Centre, which has provided high-quality ESL programs to international students for almost 40 years.
All programs include support with accommodation, transportation to and from the airport, three (3) meals per day, a Saskatoon Transit bus pass, medical insurance, tours and activities.
Programs can be offered throughout the year during all four seasons: spring, summer, winter and fall.
USask program partners
We collaborate with stakeholders from across the USask campus to create customizable, short-term, international programs.
University of Saskatchewan Language Centre
Certified teachers and knowledgeable staff support students in their English-language development and prepare them academically and culturally for future studies.
USask colleges and schools
We work with USask colleges, schools and academic units to offer workshops and lectures that are delivered by USask faculty. Learn more about our colleges and programs to explore your academic and professional areas of interest.
International Office
The International Office identifies and supports strategic international partnerships, facilitates international research and development proposals and assists with delegation management.
International partners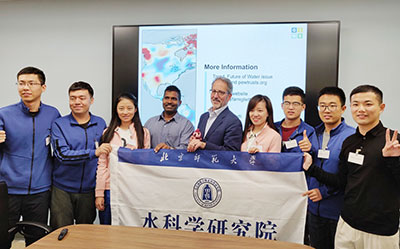 USask's Short-term Programs provide opportunities for you and your delegation of students to explore our campus, programs, world-class facilities and experience our warm and welcoming community.
Institutions and organizations from around the world are invited to partner with us in developing cutomized short-term group programs that are based on your academic and cultural areas of interest. If you would like to experience USask through a customized Short-term Program, please contact the our office for more information on how to get started.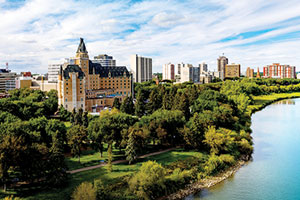 Explore Saskatoon
Saskatoon is a vibrant, active city with lots to do during all seasons.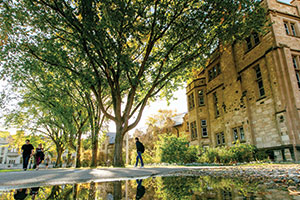 Explore our campus
Take a quick virtual tour of the University of Saskatchewan campus.