About
For over twenty years, we have provided special programming for educational partners from countries such as China, India, Japan, Mexico, Chile, and Korea. Programming is delivered in partnership with University of Saskatchewan (USask) faculty, and other schools, universities, companies and organizations throughout the year. Each program is specifically designed to facilitate professional or academic interest experiences and can include English language improvement classes.
USask program partners
We collaborate with stakeholders from across the USask campus to create customizable, short-term, international programs.
University of Saskatchewan Language Centre
Certified teachers and knowledgeable staff support students in their English-language development and prepare them academically and culturally for future studies.
USask colleges and schools
We work with USask colleges, schools and academic units to offer workshops and lectures that are delivered by USask faculty. Learn more about our colleges and programs to explore your academic and professional areas of interest.
International Office
The International Office identifies and supports strategic international partnerships, facilitates international research and development proposals and assists with delegation management.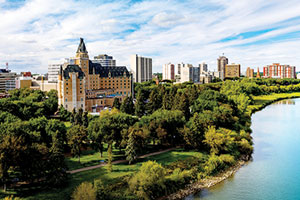 Explore Saskatoon
Saskatoon is a vibrant, active city with lots to do during all seasons.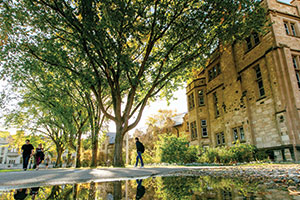 Explore our campus
Take a quick virtual tour of the University of Saskatchewan campus.